VLSI and Embeded System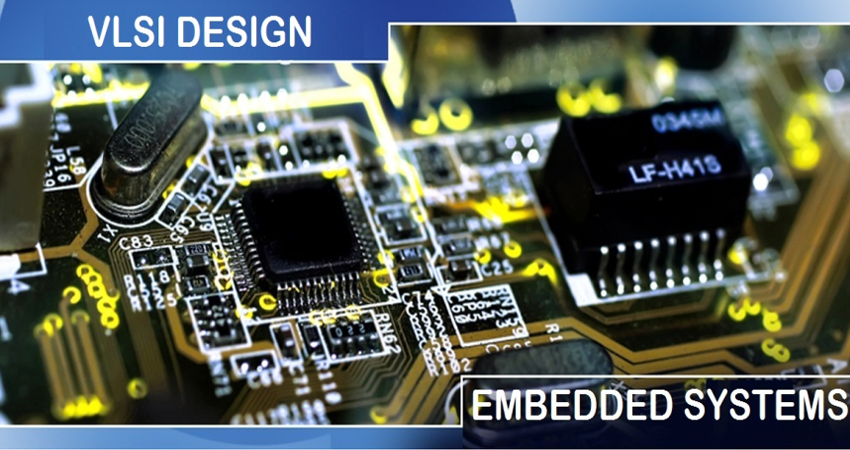 The department started in the year 2008 with a four year undergraduate programme in ECE with intake of 60. The department undertakes the tasks of designing the curriculum, implementing the class work and laboratories etc. A PG course, M.Tech in (VLSI Design and Embedded System) was started in the year 2012.
Electronics and Communication engineering is a dynamic and broadly interdisciplinary field that continues to experience a rapid professional growth. The curriculum is designed cover all aspects of microelectronics, circuits and systems, microprocessor design, computer and telecommunications. The students in this discipline are offered a broad range of courses such as digital logic and design, VLSI design, microprocessor, computer networks, satellite communication, Signal Processing and microwave engineering. The department is also conducting several training, workshops & certification programs as Robotics
Objective:
Developing the skills of the students to meet the global competition in recent technologies like VLSI, Communications, Signal & Image Processing, Mobile Technology etc. Imparting practical skills in development of Electronic equipments. Developing well equipped state-of-the-art laboratories.
Lab Facilities:
The department has 18 Teaching faculties in varied fields of specialization. All the faculty members are active in carrying out their research and publish their research findings in refereed journals/ conferences very frequently. Most faculty members are accomplished doctorates and postgraduates with considerable research and academic experience. Professors from different IITs & NITs served as a visiting faculty in our department and there are many industry-savvy professionals.