HIT Central Library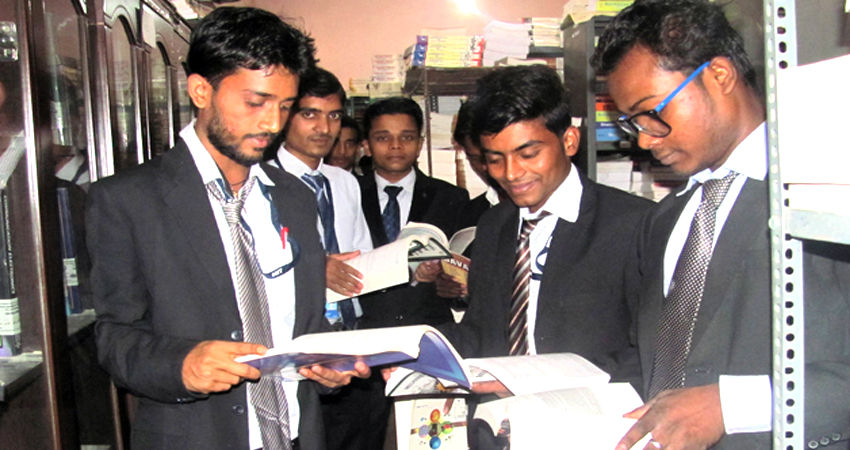 Information is the most important input in the making of intellectuals. Recognizing the potential of library in providing information service to meet the requirements of the student's academic and research programs as well to cater the teaching fraternity, the library was set up as one of the key divisions of the Hi-Tech Institute of Technology in 2008. Since then it is acting as the main information and learning resource center of the college. The library has been built to maintain unique standards. Specialized collections of Books, Journals & Non-book materials are available in Basic Sciences, Engineering and Technology, Humanities and Social Sciences. A well furnished and fully digitalized computerized library, with a rich collection of books and periodicals, caters to the needs of the students and faculty members. The library has a collection over 3,000 titles and 25,000 volumes. The library provides information services like current awareness service, selective dissemination of information service, reference service, bibliographic service etc.
The Library contributes to the fulfillment of the college mission by: Responding to the varying needs of the academic community by involving the faculty, the students and the administration in the development and periodic assessment of the library services and resources. Providing library users with point-of-use instruction, personal assistance in conducting literature research and other reference services. Providing an environment conducive to the optimum use of library materials and an appropriate schedule of hours of service and professional assistance. Participating in overall computing resources plan and providing for full library utilization of automation technology, physical facilities and equipment adequate to process, catalogue and store the materials.
HIT Library Collection:
HIT Library is having a collection of about 50000 volumes.
More than 5000 Titles.
IEEE Journals -500 nos.
NPTEL - Many nos of video Course that cosist of lectures given by IIT AND IISC professor on all subject
CDROMS -500 nos.
Magazines-200nos.
News paper of Oriya,Hindi,English- 15 nos.
Library Timing:
Monday to Saturday : 7.30 AM TO 10.00PM
Circulation Section : 8AM to 8PM
Book Bank : 10 AM to 5 PM
Summer Vacation : 9AM to 5PM.