Diploma in Mechanical Engineering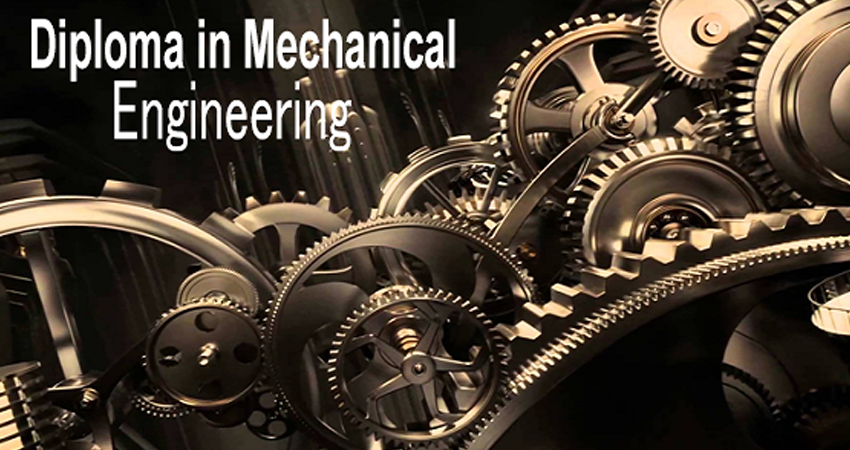 The Department of Mechanical Engineering runs with the aim to provide B.Tech a nd Diploma programs to the aspiring engineers. Since 2008 it has been offering both B.Tech and Diploma programs to the students of Orissa. It provides learning opportunities to the students in various fields. The current fields of learning include thermodynamics, Fluid Mechanics, Fluid Machinery, CAD, CAM, Machine Drawing, Manufacturing by Shaping and Joining, Design of Machine Elements, IC Engines and Gas Turbines, Refrigeration and Air Conditioning. These fields of learning create a good number of opportunities in different sectors of manufacturing and designing.
The Department offers a number of qualified and experienced faculty members in all the related fields of Mechanical Engineering. They uphold the students during different projects and workshops. They provide many helping hand to the students in understanding the difficult theories and practical aspects of different academic programs.
The department being a vital part of the top engineering colleges in Orissa sponsors industrial projects for building the technical foundation of Mechanical Engineering. The various projects are developing Building Automation, Machining of Advanced Materials, Environmental Friendly Grinding, Development of Industrial Robots, Laser Material Processing Technology, Developing Software or Dynamic Analysis and Condition, Monitoring of Rotor and many more.
Many of the academic projects are supported by the modern and well-equipped lab of the department. The department helps to increase the theoretical understanding of the students through its well equipped laboratories. The opportunity to select from various electives makes the students further qualified for joining the industry with their area of interest.
Lab Facilities:
Central Workshop.
Engg. Drawing & Graphics Lab.
Mechanical Engg. Lab
Hydraulics Lab.
I.C Engine & Automobile Lab.
Heat Transfer & Heat Power Lab.
Machine Dynamics Lab.
CAD - CAM Lab.
Numerical Control & Solid Modeling Lab.
Metrology & Mechanical Measurement Lab.
Material Testing & Production Lab.
Refrigeration & Air-Conditioning Lab.